If you drive then you will eventually come across weird things on the road. Things ranging from people "gold-digging" in the car-next-lane to certain supernatural experiences to the ever so popular nutcases holding the wheels and pulling dumb/insane/watevermorealongthatline and much-much more. If you are lucky you'll catch one or two photos of em. Well, i have some and i would like to share it here, enjoy =D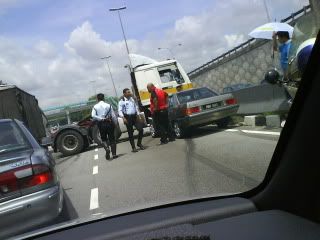 somehow this trailer driver did a wonderful parking in the middle of the highway
This guy was looking for some shade, too bad the tree wasn big enough, but he has excellent "side" parking skill though.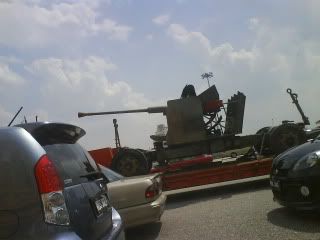 Came across a whole convoy of military hardware being transported at the toll both once, too bad i was just able to catch this flak cannon (is that correct?) on camera.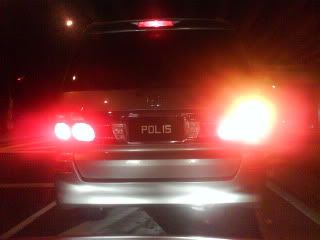 Look carefully, the plate number reads "POLIS" or PDL15. LOL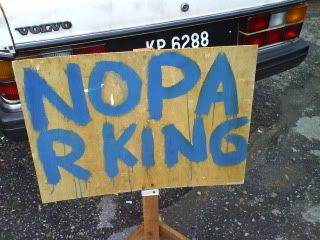 Just LOL....
And before i end, another sunset picture =)